Elevate your ads with unmatched visibility

We give you the ultimate opportunity to showcase your ads and create an unmissable presence across multiple platforms. Introducing our state-of-the-art advertising solution, tailored exclusively for you – your gateway to maximised exposure and significant growth.


Contact us →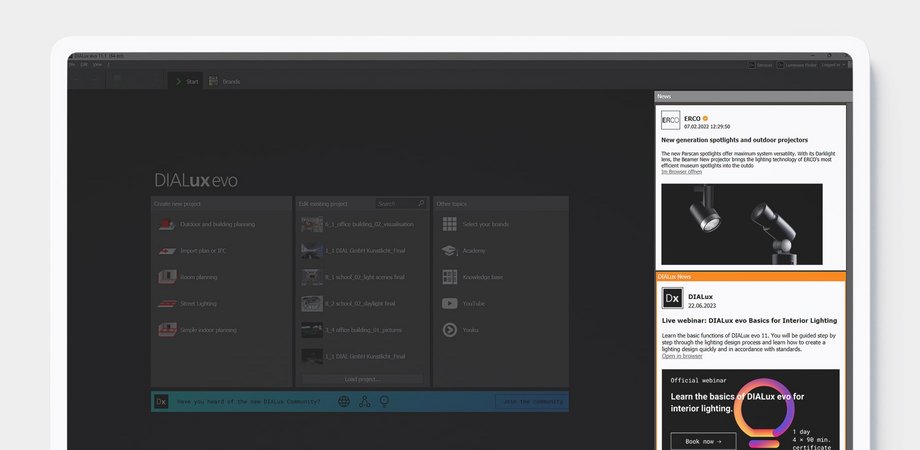 Advertising on DIALux evo
Place your advertisements where your target audience is

With us, you focus your advertising on specific target groups, e.g. on professional groups or geographical regions. We insert your advertising directly into DIALux evo, ensuring that you target your intended audience precisely.
Advertising Campaigns
Promote your products on the DIALux Luminaire Finder

Advertise your products where our users search for luminaires. With 70,000 monthly hits, the DIALux Luminaire Finder is an ideal platform to advertise your products in the right location.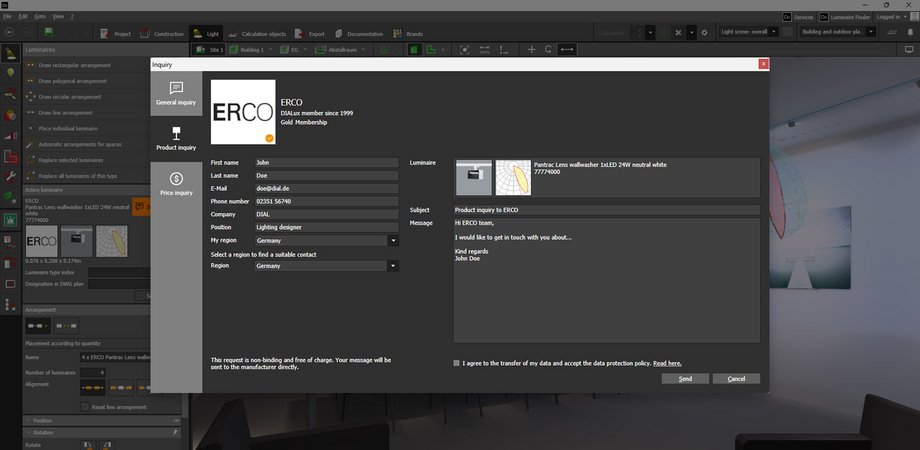 Generate leads
Get product and design inquiries directly in DIALux evo

By just a single click, our users can directly contact you during the planning process. This way, you will get qualified leads that can be directed straight into your sales funnel.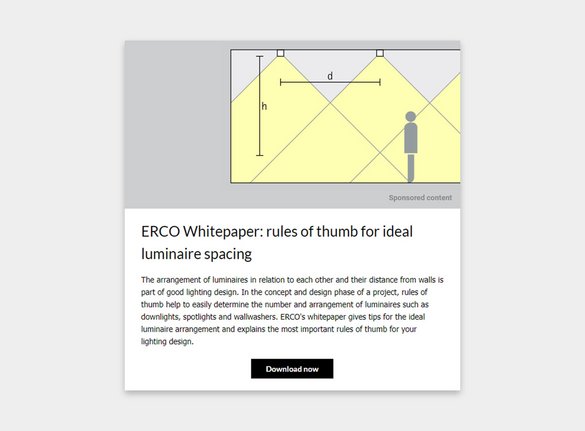 Marketing through content
Create leads by using the DIALux Newsletter

Are you interested in promoting your products or services through a white paper or an advertorial? If so, the DIALux Newsletter could be the solution for you, reaching a global audience of over 60,000 lighting designers, engineers, and architects.
Right place, right time

Your campaign appears directly in the lighting designer's decision-making process. This guarantees maximum attention.
Your target group

Identify exactly who your potential customers are, taking into account their location and profession and reach the people you want to reach.
One ad, many channels

Take advantage of the DIALux ecosystem and place your ad in various channels such as the DIALux Luminaire Finder or in DALux evo.
Let`s work together

Select a service and we will get back to you as soon as possible – free of charge and without obligation.