Receive valuable marketing analyses to adjust your brand strategy

The DIALux Business Portal gives you valuable insights into the worldwide use of your products. You'll also find all the information you need about your current campaigns and the leads you've collected.


Contact us →
Impressions
Get insights into the use of your brand and your products

Learn more about your brand's performance with comprehensive statistics. Get detailed information on the global performance of your products while tracking relevant trends that provide valuable insights. This data serves as the basis for making informed marketing decisions and adjusting your brand's strategic direction accordingly.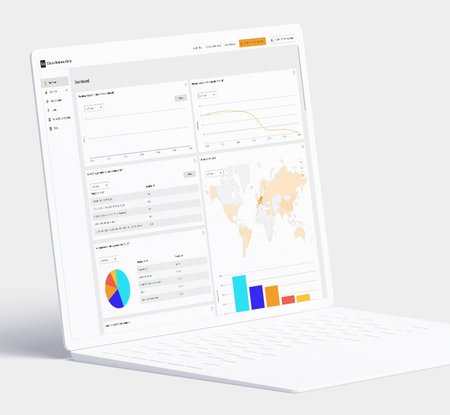 Analysis
Your target audience

Analyse your target audience and deduce insights about other marketing activities beyond DIALux. Learn more about the profession and the location of your users.
Market analysis
Export your Data

With just one klick, we deliver you the data you need for your market analyzes. This information can be utilised in your future sales and marketing endeavours.
Experiment and refine
Monitor your campaigns and leads

Monitor your advertisements' and leads performance closely in the DIALux Business Portal. You can easily evaluate your impressions and clicks or contacts.
Performance data

Monitor the performance of your brand, products and campaigns. Find out which luminaires are used most often and which ads are performing best.
Marketing strategy data

Examine trends and peaks in the usage of your luminaires, categorised by country and profession. This serves as an optimal database for deriving conclusions about your marketing strategy.
All on one platform

Everything you need is on one platform. You can place your ads, manage your leads and find out more about the use of your products.
Let`s work together

Select a service and we will get back to you as soon as possible – free of charge and without obligation.